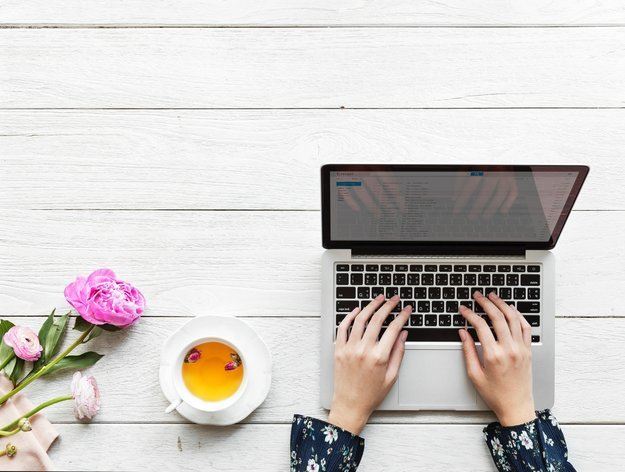 How to chose an email service provider – The Ultimate Guide
Choosing an email service provider is one of the first things you need to do when you start your online business.
But it is also very hard to know which is the best one to choose because there are so many to choose from and you haven't used any of them. And, let's be honest, you know you don't know what you're doing.
Plus once you commit to one, you are sort of stuck for a while so you really need to make the right decision.
It doesn't matter if you choose a free one to start with or you decide to pay for one. Changing email service providers is not an easy process so you don't want to be changing every year just because you picked the wrong one. I know because I have changed providers several times and it always takes longer than you think and stops you from doing other work.
To make choosing an email provider easier for you, here you have a list of 19 features and questions you should consider when you are trying to decide which email service provider is the right one for you.
Download Your FREE Quick Start Guide to Pinterest Scheduling!
How to start with Pinterest scheduling without getting overwhelmed.
By submitting this form you agree to receive emails from The 30 Minute Online Marketer. You can unsubscribe at any time. Privacy Policy.
More...
[Disclaimer: Some of the links in this post may include affiliate links. This means that I get a commission if you purchase the product through my link at no extra cost to you.]
Before I start I must say that I haven't worked extensively with all the tools I talk about in this blog post. But I have used some of them enough to look at the options and to see if they would suit me, with the exception of MailerLite. I have commented where I can on the features that I like from them but you should choose one that fits your needs.
Anyway, here it goes…
1. Email Service Provider Cost
The cost of your email service provider is the first thing you need to consider. If you decide to go for a paid option, this is an expense that you will have every month. If you choose the wrong provider, it might also end up being a costly mistake for you.
A lot of people start with MailChimp because it's free until you have 2000 subscribers. Another option that is free is MailerLite, up to 1000 subscribers. Aweber starts at $19.99 for up to 500 subscribers, (aff link) ConvertKit starts at $29.99 up to 1000 subscribers, Active Campaign Lite starts at $9.99 per 500, Get Response starts at £10 up to 1000, Constant Contact at £15 per up to 500 subscribers (aff link) Drip starts free up to 100 users then, starts at $49.99 up to 2500 subscribers for their paid plans.
Although there is a big difference in price between some of them, the truth is that choosing one just because it's cheap might not be the right thing to do. Saving money now might mean that you cannot do what you want. It might also cost you more money in the end, either directly or indirectly (because it stops you from making more money). And it will certainly cost you a lot of time later on if you have to move.
2. Is the email service provider list-based or tag-based?
This is very important because of two reasons.
One, because it is going to impact on your cost. If your ESP is list-based (like MailChimp) it means that having the same subscriber in 5 lists counts as 5 subscribers. If it's tag-based (like ConvertKit and Drip) it means that each subscriber counts once only. So even though they are more expensive to start with, they save you money later on.
Two, because tags are also what allow you to personalise your emails and create automations. These automations move one subscriber from one series of emails to another. By personalising your emails you make sure the right people get the right emails and you get better engagement and more conversions/sales.
Warning: Some providers allow you to use tags but they are still list-based so make sure you check.
3. Can you take your email provider for a FREE spin?
You are going to be stuck with your email provider for years to come. You need to know how it works, whether or not you like working with it and what you can get out of it. Spending a few weeks testing things is going to save you a lot of time and money. And it will give you much better results later on.
So start with MailChimp or MailerLite so you have somewhere to send your subscribers but move to another one as soon as you can. Constant Contact, Aweber, Active Campaign, Get Response offer free trials. Drip offers a free plan forever until you have 100 subscribers, so you can put everything in place and test it out before you are ready to push subscribers into it.
4. Ease of Use
It depends on how well you deal with technology but you should see if it's easy enough for your to set everything up. I love ConvertKit for this. I find it very intuitive and you can get started straight away and I have heard good things about MailerLite but I haven't tried it. Aweber is also quite simple to use at the start but doing more means you have to find ways to work around its limitations.
It should also be easy to customise an email and to set up your automations. ConvertKit, Drip and Active Campaign are my first choices for this, but that's me. Maybe you prefer one of the other ones and that's OK.
For me, using a tool that allows you to visualise your workflows (GetResponse, MailerLite, Active Campaign, Drip and very soon ConvertKit) helps a lot. Not just to know what is happening, but it helps you to think of more ideas and more things to do.
But what I like might not be what you like. That's why I mentioned earlier that you should try the software yourself and compare a few so that you know which one is the right one for you.
5. Deliverability
This depends on your email provider's IP reputation. If your ESP has a good reputation, your emails are more likely to end up in your subscribers' Inbox, rather than their Spam folder. As a rule of thumb, tools that are free have worst deliverability because they are the preferred tool by spammers.
TIP: Ask your subscribers to add your address to their contacts so your messages aren't marked as spam.
For the others, check out the FAQ or ask them directly when you're planning to change. Check out that you are not penalised by your ESP if there are an unusually large number of spam complaints as well (Aweber does this.)
6. Email service provider comparisons
There are hundreds of posts comparing MailChimp and Drip, or ConvertKit or any of the others. But this is like comparing apples and oranges. Some of them are not comparable, full stop.
And what works for a person doesn't necessarily work for another. So only trust such posts if you know that you have a very similar business model to the person that is writing the blog post and you are going to use it the same way.
What you need to consider is how you are going to use your email provider.
Do you want to send a weekly newsletter with your products and that's it? Then MailChimp or Constant Contact are both a good option.
Do you want to set up complex sales funnels that make you money passively? Then try ConvertKit, Active Campaign or Drip, for instance.
Do you want to use it as a CRM? Drip and Active Campaign are good for these.
Do you need attractive landing pages/forms? Then Active Campaign, ConvertKit, MailerLite.
Do you want to start small with something easy but need something that can grow with you? I'd go for ConvertKit.
7. How fast is your email list growing
This is going to have an impact on how much you are going to have to pay as you grow. So make sure you account for the increased expenses in your budget.
At the same time, don't let that stop you from getting the one you really want if you can afford it. A few years back, I ended up committing to one provider thinking it would do. I was basing this on our subscriber growth rate at the time, which was slow but steady. One month later we got thousands of subscribers more thanks to a couple of guest blog posts. And all of a sudden I wanted to do more with my list and couldn't. So I regretted not going with either of my preferred choices at the time, which were ConvertKit or Drip.
8. Complexity of Automations
Some of the providers offer simple automations in the forms of auto-responders or sequences (a subscriber moves through a series of emails). When it's done another series of emails might start.
But these are pretty basic automations.
If you want to make the most of your list you need to be able to send email X to the person that opened an email or didn't open it, or clicked on a link. Or if they didn't open an email you want to be able to resend the email automatically a few days later. Without having to do it manually.
If a subscriber buys one of your products, send them a message with tips to help them use it or offer a different product. Or if somebody opens an email but doesn't download the file, send them an email to check if everything is OK and remind them. If somebody registers for one of your courses but doesn't finish it, can you nudge them so that they do?
There is no end to the possibilities of automation if your email service provider has the capability and you get thinking the right way.
But remember, as well, that complex automations take longer to set up and you'd better test them first.
#EmailMarketingTip: When you start automating your email marketing, start small and add complexity as you learn.
ConvertKit, Active Campaign, Get Response and Drip are the ones I prefer for complex automations. But the complexity of automation you can achieve with an email provider also depends on their integrations.
9. Integrations
Does your ESP integrate with your other tools such as Shopify, (aff link) Thinkific, SendOwl, Teachable, Leadpages, (aff link) Instapage, DeadlineFunnels, Paypal, ConvertPlayer, Demio, Calendly…?
For instance, most tools integrate with MailChimp and Aweber, because they have been going for a long time. But some of the others are still catching up and have to improve how they integrate with the other tools, which causes more work for you.
This is particularly important with ANYTHING that is involved in automations or setting up passive income. Some of your other tools might not integrate "nicely" with your provider, which usually means that you're going to have to use Zapier. And that's adding another cost on top. Or you can always do things manually but it's a drag.
10. File storage
Do you need your ESP to store files so that you can attach them to your emails?
For instance, Aweber offers this for small files that you can attach to your emails, Constant Contact starts with 1GB storage. If your email provider does not offer this, you can use Dropbox, GoogleDrive or your WordPress, but if you can try to minimise the number of things you need to do or the number of programs and places you use. It will save you time.
12. Website Tracking
You need to know how many people open your emails, how many people click on your links and how many people buy something you sell. All email service providers will do that.
But if you want to track if a subscriber has visited one of your pages, so that you can start automations, you need an ESP that will do that for you, such as Drip or Active Campaign. For instance, if they visit your services page, set up an automation to invite them to arrange a consultation or a sequence of emails to tell them what you can do for them.
You need to add a piece of code to your website for that to work but it's easy enough.
13. A-B Testing
A-B Testing in your email marketing means that you send two different versions of an email to two different groups of subscribers and see which one performs the best/gets you more opens/sales. Once you have the results, you use the best performer for the rest of the list or afterwards. Ideally, this should be automated.
You can test the subject of your email, the time of the day, the day of the week, the name of the person sending the email and the content of the email.
Get Response lets you test all of these while the others generally do 4 of these tests. In my opinion, Drip and ConvertKit are a bit limited with the A-B testing functionality at the moment.
But if you are a beginner, you might not be doing this until much later anyway, so it's not critical for you at the start.
14. Are attractive/customisable forms and landing pages included
Find out if the landing pages and forms from your email provider are good enough for what you want. This will save you money because you won't have to use a landing page provider. It will also save you time because you manage everything from one place rather than using two different tools.
If these landing pages and forms templates include an image library like Aweber or Active Campaign, that's even better.
Most of the providers I have been talking about give you some forms and landing pages and most are adequate, but you will need something else for Drip or MailChimp.
15. Templates
Do you need drag and drop templates to make your emails more attractive? They can be a bit fiddly but if you are looking to create an attractive newsletter then use one of the templates. MailChimp, Aweber, Active Campaign, MailerLite and Constant Contact allow you to use Drag and Drop Templates with Constant Contact's being one of the easiest to use.
However, take into account that sending emails with lots of images and heavy on design hurt your deliverability rate. And they can also distract your readers from the content and what you want them to do.
ConvertKit and Drip both used text-based templates.
16. Are ALL the features you need in all the plans?
Some email service providers offer some basic features in their cheaper plans, like Active Campaign. And higher-priced plans include more features. My advice is to find a provider that gives you all the features from the start (Drip, Aweber, MailerLite, ConvertKit). Even if it costs more money at the beginning.
17. Customer service
For me, this is one of the most important things to consider. When you have a problem you want to be able to solve any problems quickly and have reliable support.
Also, customer service starts from before you have signed up. Look for demos so you can see how it works and talk to somebody.
When you join, do they help you move? ConvertKit offers a concierge service if you have 5000 subscribers, Drip asks you questions and then gives you personalised campaigns depending on your answers. They'll even create an email course from your blog posts for you.
Do they offer webinars and training?
Can you do an online chat if you need them?
Is there a Facebook Group where they offer support?
From my point of view Drip excels at this and ConvertKit comes a close second but I must say I haven't played with the others so much.
18. What happens to unsubscribes
Basically, find out if your ESP counts unsubscribes as subscribers or you have to delete them manually. This has to do with your list's data. Once you delete the subscriber, any data related to the subscriber is also deleted. Therefore your list's stats will change. But why the heck should you have to pay for people that aren't on your list?
19. Number of users
How many people can use your account? This sounds silly if you are on your own, and it might not be a consideration for you. But what happens if you get a VA? You end up having to share your login details, which is not great for security.
Active Campaign, MailerLite and Drip offer more than one user from the start, GetResponse and Constant Contact on the more expensive plans.
Summing up
Consider all the things I have mentioned above about how to choose an email service provider. Then select the features you must have and choose 2 or 3 email providers that you think might be suited to you. Then try them before you decide what will suit you. Not another business owner. Not another blogger. Just you.
But in case it matters to you what I think my top 3 choices would be Drip, cos it's the one I use, Convertkit for people that want something a bit easier and Active Campaign. And if you want to start with a non-paying one, use Mailerlite.